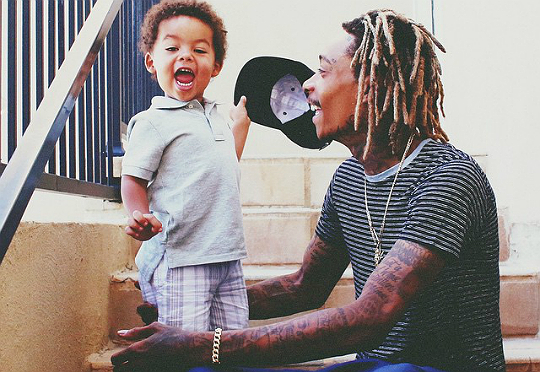 Spending time with Sebastian was the highlight of Wiz Khalifa's weekend. The rapper shared pictures of him with his son at home that was simply adorable.
Little Bash shared laughs with his dad while hanging out on the family home's staircase. "Yay," captioned Wiz underneath the picture. Khalifa also posted a photo of him holding Sebastian's hand while walking down the stairs. "Stuff like this," wrote the star.
Wiz talked about his son during the 2015 Grammy Awards. "He doesn't understand that I need to work and not play with him. He wants to play," said Wiz. "He talks a lot." Sebastian was definitely in a talkative mood at the awards ceremony as he conversed with media on the red carpet.
Khalifa often shares pictures of his son during play dates. The raper uploaded candids of Bash last year that featured the little one sitting on dad's shoulders. "Never letting go," wrote Wiz.
Sebastian is Wiz Khalifa and Amber Rose's only child. See the little one rap like dad below!
http://instagram.com/p/1rEJnUndoS/