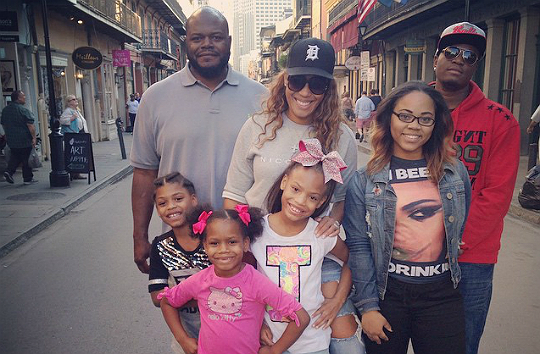 The Big Easy made room for the Fosters earlier this week as the celebrity family visited the city in support of Jordan. Chanita, her husband and the rest of the kids came out in full force to motivate Jordan and her cheerleading squad to do their best at a national competition. Although the girls danced with all of their might, they did not take home the first place trophy.
"Today was a ROUGH Day," shared Chanita along with a picture of herself and Jordan looking disappointed. "Losing is a part of life," wrote the star. "I'm glad she knows win or lose I'm right there! I hurt when she hurts. My baby thinks she is 1st place in everything. … She gets it honest from her Mama!"
Although Jordan did not dominate the competition, she did receive a plaque for placing third. "I always post the 1st Place pictures so I'm posting this 3rd place," captioned Chanita underneath a picture of her and Jordan smiling. The young athlete was holding a medal while Chanita was showing off the plaque that read, "Bronze Champions."
Chanita and husband George Foster parent six kids together. See more pictures from the family's New Orleans trip below!