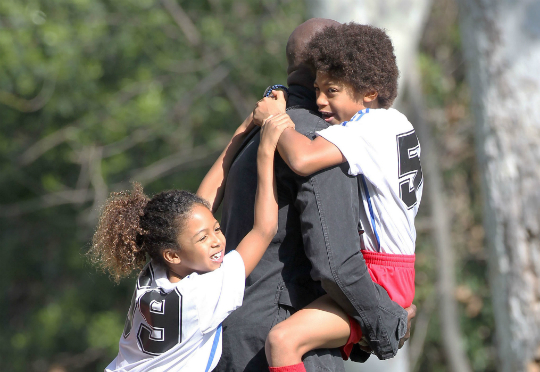 Singer Seal was seen watching his kids Leni(not pictured), Henry and Johan play soccer in Brentwood, California on January 31, 2015. Henry and Johan were excited for their dad to come to the game, constantly hugging and hanging onto their dad.
The 'If You Don't Know Me By Now' singer has been co-parenting with ex-wife Heidi Klum ever since he and she announced their separation three years ago. "The reality of the situation is we have grown apart," said Seal shortly after separating from his then-wife.
The singer went on to talk about his kids. "The main thing is to make sure that they feel that they're loved, make sure that they understand that their parents love each other," explained Seal. "It won't change the amount of time – and – in actual fact, it may even improve the amount of time that we spend with them – quality time – because it's not the amount of time, as you know being a family man yourself, it's the quality of that time."
Heidi Klum and Seal co-parent four kids together.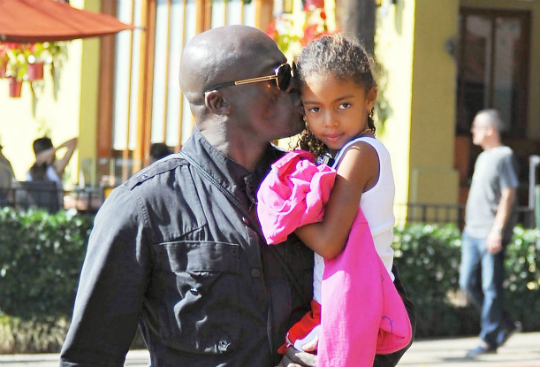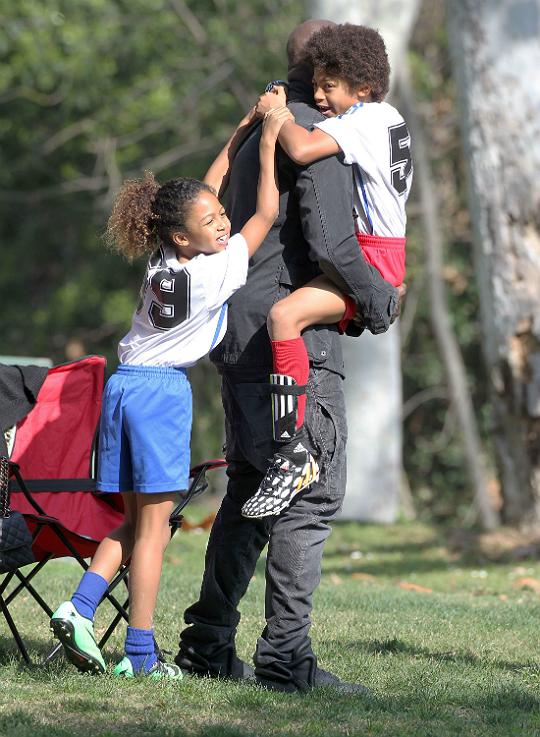 PHotos: Boaz/FAMEFLYNET PICTURES