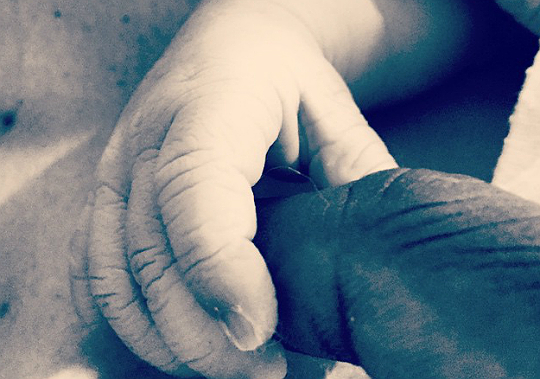 Welcome to the world Berkeley Brynn Gross! Lance Gross announced the arrival of his and fiancee Rebecca Jefferson's daughter a few days ago. "Berkeley Brynn Gross XI.XX.MMXIV," tweeted the star. The roman numerals revealed that Berkeley was born on Thursday, November 20, 2014.
In addition to sharing his daughter's name and date of birth, Lance also tweeted a beautiful note to his newborn. "With you I was born again but I have no problem dying for you. You're Daddy's Little Girl." Rebecca also commented on her daughter's birth writing, "In. LOVE…the end."
It was just a few weeks ago that Lance shared his thoughts about pregnancy telling EURweb,  "I think pregnancy is beautiful and it is something that deserves to be captured." Lance also gushed about the then-impending birth of his little one. "I'm an expecting father and I'm super excited. I'm ready to be a good example for her," said the star.
Berkeley is Lance and Rebecca's first child. The couple plan to wed in coming months.