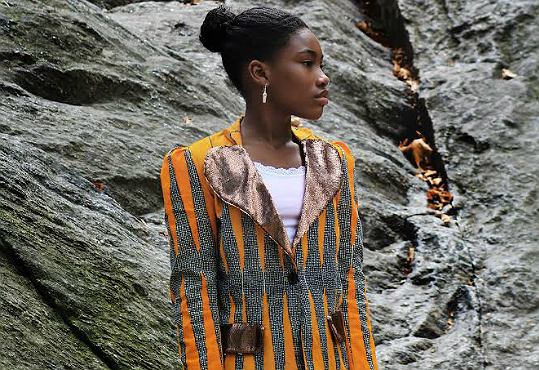 Isossy Children is proud to present Ameenah Lee as its first Brand Ambassador, alongside the launch of their "I Am Possible" campaign.
Drawing from the famous words of Audrey Hepburn — "Nothing is impossible. The world itself tells me that I am possible" — Isossy has launched a campaign to inspire children everywhere to recognize their potential. The children's clothing brand is influenced by African and Asian textiles for a rich and global approach to youth fashion. The "I Am Possible" campaign promotes the concept of global unification, empowering children everywhere to say "I am possible!".
Ameenah Lee brings her own brand of passion and drive to Isossy Children: "My goal is to be a billionaire before the age of 13. When I grow up I want to win 20 Emmys and 30 Oscars and many more."
Aside from modelling, Ameenah's top interests are shopping, swimming, painting and (of course) acting.  She is also the founder of  marketing firm Industry Kids Events.  Her face is one we may come to know very quickly.
For stylish, unique girls and boys clothes for all occasions, visit www.isossychildren.com.