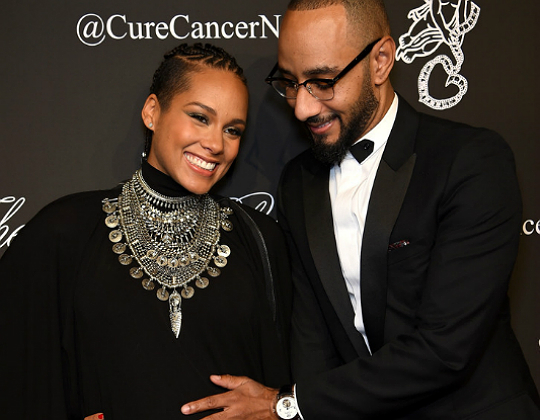 Alicia Keys and Swizz Beatz are excited about expectancy and unashamed to let their happiness show. The R&B singer and her producer husband were recently photographed while at Angel Ball 2014 in New York City, and the glow was evident.
Alicia was all smiles as she showed off her baby bump in an elegant black gown with gold accessories. Swizz placed a protective hand on the singer's stomach as he also smiled from ear to ear.
Beatz was one of many residents who took the streets of New York City by storm in support of the Nigerian girls who were kidnapped by militants earlier this year. The producer was in full support of the girls and his wife, who organized the protest on the six month anniversary of the girls' disappearance.
"Today is my son's birthday, and it is also making me stand in solidarity with all the mothers of the Chibok girls who have been abducted," said Keys during the protest. "Six months, and [they] are still missing. And it is just outrageous that that's going on."
Alicia and Swizz are already the proud parents of a son named Egypt. They are expecting their second child to arrive in December.
Photos: Getty Images