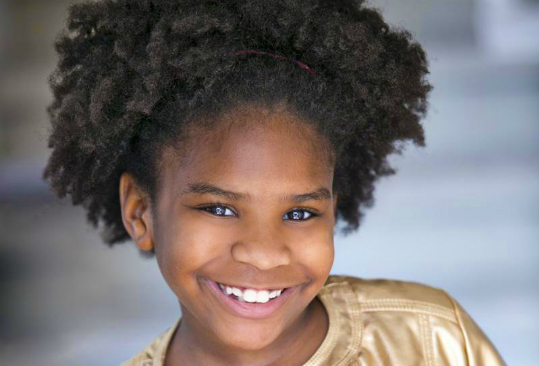 8-year-old Trinitee Stokes is full of energy and presence, so it's no surprise  her filmography is beginning to grow. To date, she has been featured in four shorts, and one feature film. But now we will seeing a lot more of her. Trinitee has been cast as Judy Cooper in K.C. Undercover alongside Zendaya, Kadeem Hardison and Tammy Townsend.
Trinitee first gained attention for her fashion designing. In 2013 she hosted an episode of the TV doc, The Designer Kids Project. She introduced herself as The Trinitee, essentially branding her designs. With a ton of enthusiasm, she explained that she became interested in creating her own fashions when she realized the stores never had what she was looking for. "What could be better than to make your own clothes, right?"
Her big personality really shined through, so we can expect big things from her as part of K.C. Undercover's main cast. There has been a lot of anticipation for the show, which will follow K.C. (Zendaya), an everyday high school student on the surface, but her extra-curricular activities include training to become a spy like her parents. The series is set to premier early next year.
Photo:IMDB