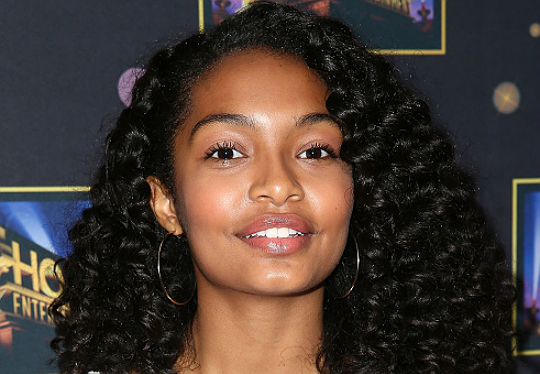 Yara Shahidi plays Zoey in ABC's new sitcom Black-ish, alongside Tracee Ellis Ross and Anthony Anderson. But the 14-year-old told Essence that she can't really relate to her character's obsession with the digital world.
"Zoey's consumed by her phone, always with friends, talking and texting, posting on Instagram and stuff like that," the actress explained. "For me, personally, I'm usually not on my phone that much. I prefer listening to old radio shows and watching foreign films than tweeting."
While Zoey does represent the image of today's typical teenage girl, we are going to get to see a deeper side to her in the show at some point. "She becomes more complex when she's off her phone. When she decides to be in the present, she's funny and clever." Yara added, "It's one of the things that we have to just learn as a generation–that sometimes it's okay to step back. It doesn't mean that you're not going to be popular. It just means that you're a more unique human being."
It seems that the character will only become more interesting to portray as the show goes on. In the meantime, it might be refreshing for Yara to step so far away from herself in the role. It's a great way to continue to build those acting skills that are already so impressive.
Pictures: "A Toast to Primetime" reception at Herringbone at the Mondrian in West Hollywood, California on October 2nd.