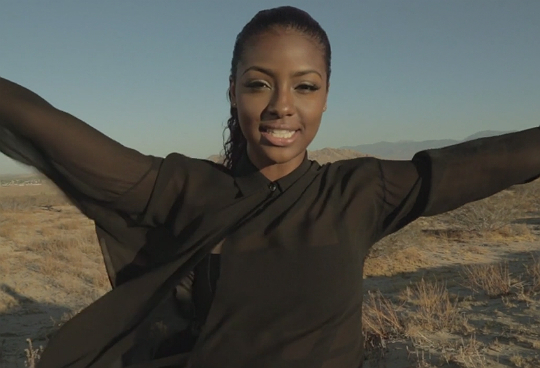 19-year-old Justine Skye is currently working on her first full-length album.
Her newest single, "Collide" has just been released. Shot in the desert, Justine explained that the video's concept is to allow the viewer to feel as though they are basically flipping through a Vogue magazine. The song features Tyga, and the video boasts a cameo of his rumored romance, Kylie Jenner.
"Collide" certainly has some elements of sexiness, and perhaps this is a natural progression for this young star as she blossoms into a full blown woman.
The daughter of a well-known industry attorney, Justine has grown up in and around the biz. She began garnering attention in 2012 after being picked as a correspondent for BET's Looped in Live. Right away, her music was noted as having a unique sound, and people were excited to see where she'd go with it. 2 years later, it seems Justine is ready to take us by storm.
Check out her new video here.