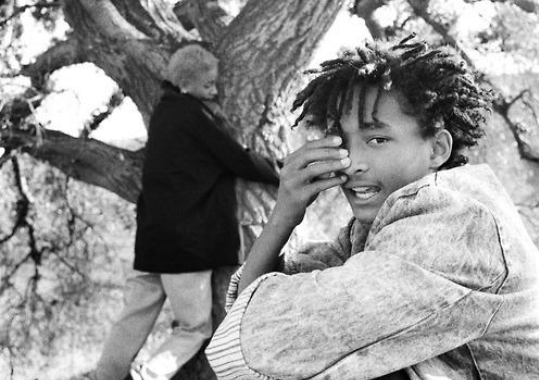 The Smiths are on a roll! The brother-sister duo have been releasing music left and right, with their latest track being 'Melancholy.'
"Well I guess we're just some melancholy souls," says Jaden at the beginning of the song. The teen raps his heart out as music in the background helps convey his message. "That's why we spit these melancholy flows," continues the star. "With these melancholy clothes/Brings this melancholy everywhere he goes." Willow joins her brother in the selection, though she chooses to sing and not rap what she is feeling.
The brother and sister team have released at least three songs this week. Jaden began the creative flow by sharing 'Blue Ocean' on his sister's Sound Cloud profile. The 16-year-old then dropped the music video for his song, 'Fast,' which was pure artistry. This latest collaboration between Jaden and Willow shows that the teens think about more than the latest technological advances. They are deeply concerned about the state of the world and their purpose in life.
Jaden and Willow are Will and wife Jada Smith's kids.