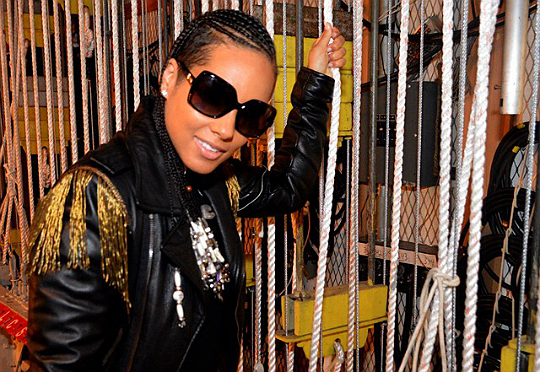 Did you enjoy 'The View ' on Monday? If you did, then you probably got to see Alicia Keys light up the stage with her new single. The artist performed 'We Are Here' for audience members in the studio and millions of other onlookers at home while sporting her baby bump.
Of course, the artist didn't just sing and leave. Keys sat down with the ladies of 'The View,' and talked about her journey with motherhood and impending delivery. "It's looking like December. They tell me December 31st. I think that's kind of cute," said the singer of the expected arrival of her little one. Alicia also discussed motherhood and how it has made her more aggressive. "Being a mother has definitely given me more of a fierceness and understanding of what I believe in," explained the singer.
Keys launched the 'We Are Here' movement shortly after releasing her single, which was inspired by a friend and motherhood. The singer and her husband, Swizz Beatz, are already the proud parents of one child.