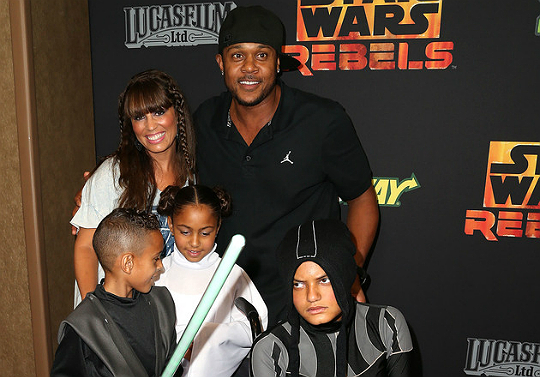 Pooch Hall and the family were one of several celebrities to attend the screening of Disney XD's 'Star Wars Rebels: Spark of Rebellion' at AMC Century City theater this past weekend. The actor along with his wife and kids showed much support for the latest installment in the 'Star Wars' trilogy. Djani, Djaeda, and Djordan really showed their appreciation for the film by dressing up like their favorite characters.
Joley Fisher and her kids were also in attendance at the screening, though the youngsters didn't dress in their best 'Star Wars' attire. They did, however, stand by mom and smile for the cameras while in the spotlight.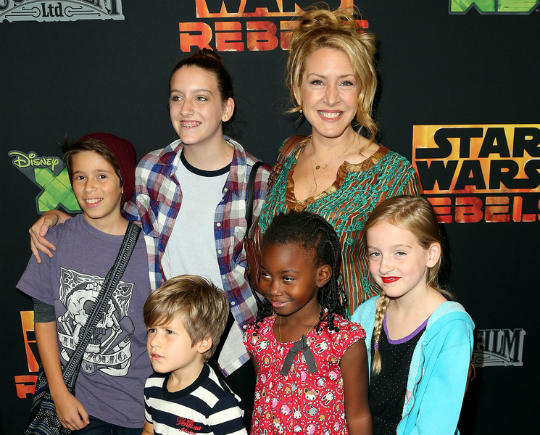 'Star Wars Rebels: Spark of Rebellion' is the first collaboration of Lucasfilm and Disney. The entertainment companies partnered to create a series that introduces a group of rebels who set out to prevent the Galactic Empire from having complete control. Echos of the beloved 'Episode IV' can be seen in this latest series since it takes place just before all of the action in the fourth installment.
'Spark of Rebellion' is set to premiere on the Disney Channel on October 3, 2014. The Halls and Fishers will certainly be watching.
Photos: Frederick Brown