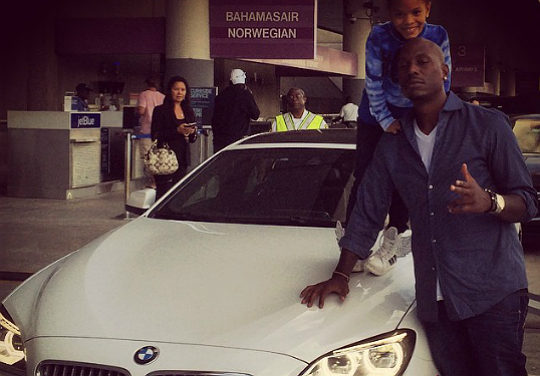 Tyrese Gibson spent this summer exclusively with the Simmons and his daughter. The all-around entertainer shared a few pictures of himself with Shayla on vacation a few days ago. Tyrese also uploaded a sweet message to his daughter in which he promised her his full devotion.
"Our first ever #DaddyDaughter Vacation is coming to an end – but our moments and family moments with The Simmons will last forever," wrote the star. "I am here I am father – I will protect you from what's around the corner before you get there- I am here to translate all of these confusing things that will catch you off guard on this earth."
Tyrese continued, "I am here to keep things in perspective – I am here to emotionally protect you from all the things that you might NOT have clarity over – other than The Lord Jesus Christ himself – I got you my little angel your going to see this world through MY eyes- This life journey is not a sprint it's a marathon."
Shayla is Tyrese's only child with ex-wife Norma Mitchell.