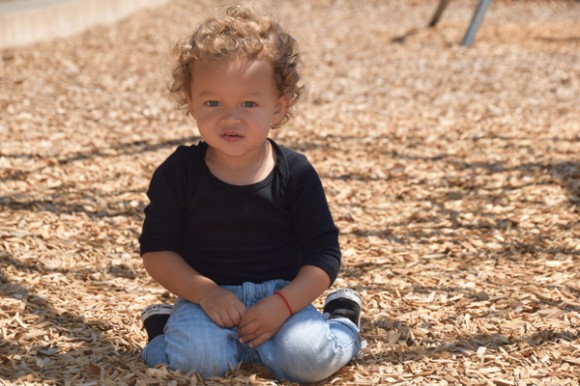 Adam Housley celebrated his birthday on August 13, 2014, with his wife and son by his side. The journalist had the pleasure of spending a wonderful day in Train Town with Tamera and Aden who were thrilled to carry out their preparations for Adam's special day.
Tamera planned a fun-filled day for Adam that included dining out at the Fremont Diner and going for a bit of beer tasting at a nearby factory. Mr. Housley saw his dream come to fruition in Train Town as he watched Aden have a blast while being transported around the city. "Train Town has been Adam's favorite since he was a kid, and he's said that a dream of his has always been to take his son or daughter there. So we did just that, and Aden loved it," said Tamera.
The Housleys ended their day at the park where Aden was the center of attraction. Although it was Adam's birthday, he didn't mind sharing a bit of the spotlight with his son. Check out more pictures from Mr. Housley's birthday below!