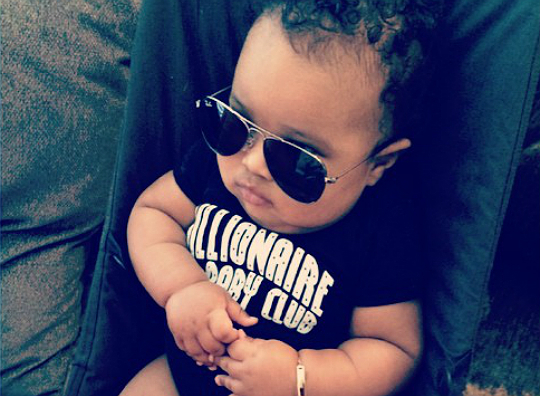 Ciara and baby Future are moving on, and discovering the beauty in life. The R&B singer recently sat down with Pop Sugar to talk about her life as a mother and ambitious recording artist.
"Life is totally inspiring me with my music," said the singer of her upcoming album. Although many are in great anticipation of her forthcoming record, Ciara told media that she is trying to create more than just cool tunes. "[Music] is my vessel," explained the star. "It really is a way of, you know, expressing yourself. For me, [it's] at the truest form. So, I'm totally inspired by the beautiful things that are happening in life right now."
Ciara told fans a few weeks ago that she is planning to release her album when she feels it is complete. "I'm living in music right now, I'm just being free in it," said the star. "When the music says it's time [for the album to be released], we're gunna go."
Regardless of when she decides to share her newest creations with the world, one thing will be certain: Ciara's music will be influenced by her new life as a mom. "Absolutely," gushed the star to media. Baby Future is Ciara and ex-fiance Nayvadius Cash's , a.k.a. Future, son.