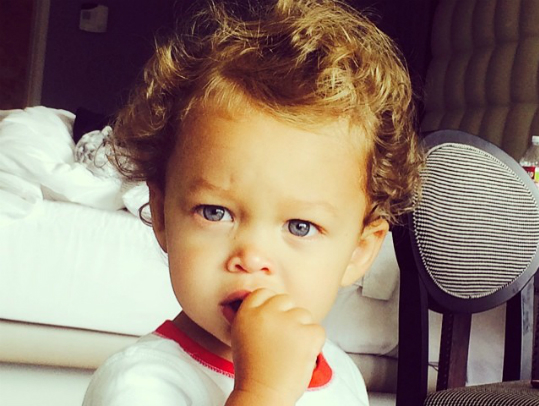 Celeb mommy Tamera Mowry-Housley has some exciting new ventures ahead. An avid social-networker, it should come as no surprise that she is launching her very own lifestyle website. "I get lots of questions like, 'What do you put in your hair?'" she explains. "I can't wait to do tutorials and videos."
The former Sister, Sister star adds, "I love to share. So when you find something good — health tips, skin tips, fashion tips — you want to share it." But she won't only be sharing online anymore, the 36 year old is also taking on a co-host position on the upcoming talk show, The Real. It's national run begins on Fox this fall, with a second run on BET.
So what of her 20-month-old son, Aden? "Having a mother as a talk show host and a father as a news correspondent, that boy can talk." His favourite words so far include, "plane", "bubble", "no", and of course, "mama" and "daddy". Talking isn't the only thing Aden has caught onto though, he's also always on the move. "He went from crawling, to walking a little bit, to running full speed. I've lost all the weight I needed to chasing after this kid."
Tamera and her twin Tia, mother to 3 year old Cree, are both basking in the bliss of motherhood and often joke about who will get to baby no.2 first. But in all seriousness, Tamera has said, "If we end up pregnant at the same time, we didn't plan it. I don't have a plan. Whatever happens, happens. But I would be very grateful to have another baby."
Clearly, she has no plans to slow down her busy schedule anytime too soon.