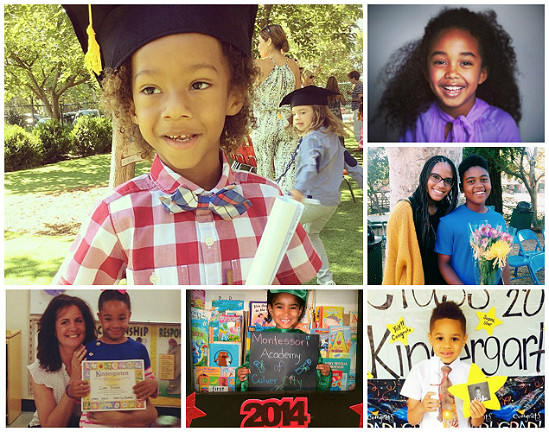 How quickly they grow up. Class of 2014 is proud to move some little ones into the next phase of life. So a big congrats to Bobby Brown's son, Cassius Brown, whose mother posted proudly on Instagram to show off her little stud graduating from Kindergarten. Big messages of love and joy followed from many. Others who have proven themselves ready for a much bigger world (or at least a bigger cafeteria!) this year include singer Tank's daughter, rapper Fabolous' son and many more! Everyone graduated from Kindergarten with the exception of Chance Combs(2nd grade) and Robinson Peete(5th grade).
As these kids take the big leap into big-kid school they acknowledge that they are little men and women with a willingness to learn, an excitement to grow, and the potential to continue making their celeb parents prouder than of even their own accomplishments.
See more pictures below!