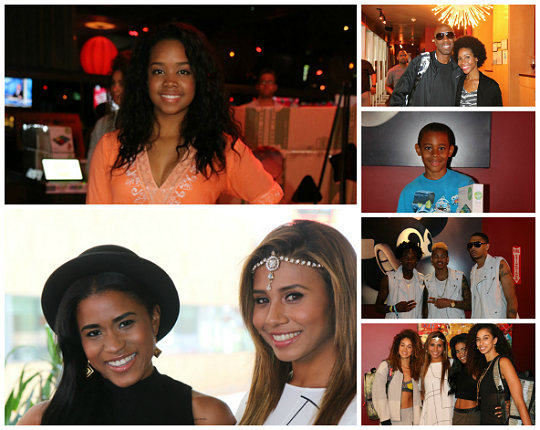 With so many of the celeb parents we feature on our site having their lives affected by autism, Blackcelebkids was  proud to take part in Bowling For Autism, in partnership with Industrykids, Vibe Magazine, and So Family Online. The event was held at Lucky Strike in Los Angeles this past Saturday and brought in celebs like JB Smoove, Gabi Wilson, and Genevieve Jackson, Deja Riley, Daisha and Alicia Graf,  to name a few.
Raising awareness about autism was the event's number one priority. The issue is incredibly widespread. Presently, it is estimated that 1 in 68 births are affected by an autism spectrum illness, and that over 1 million Americans live with some degree of the disorder. As the fastest growing developmental disability, it's extremely important that we as a society focus on recognizing and fighting back. Currently, The Autism Society reports that only 56% of students with autism graduate high school, that the unemployment rate for people living with disabilities is 5% higher than those not living with disabilities, and that early diagnosis can reduce the the cost of lifelong care by 2/3.
Celebrities such as Holly Robinson Peete, Shawn Stockman of Boyz II Men, and LaDonna Hughley have spoken out about the struggles they face raising their children with autism. They also speak proudly of their children's accomplishments, and inspire the public to get informed and to get involved.
It was so great to see all the supportive faces this past weekend. A big thank you to everyone who took time to make this happen, and to the sponsors: @tigglykids @happyhairgirls @girlzndollz @_treehousebooks @isossychildren @Hasbro, @gogosqueez, @Sprayground and @aromaology. Follow all of them on Instagram!
See more pictures below!