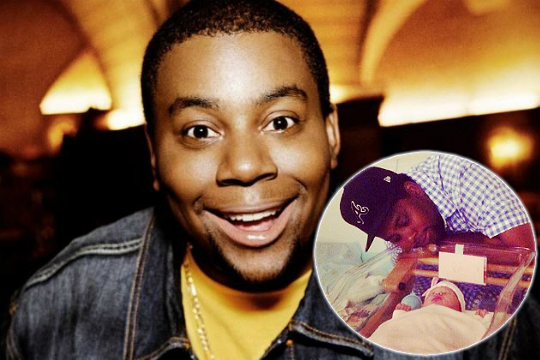 SNL star Kenan Thompson is a new daddy, and his wife has just shared the first photos of their new joy.
Born June 20th, Georgia Marie is already exhausting the couple. In a mommy-daughter pic, model Evangeline looks as beautiful as ever, but the photo is nonetheless captioned: "We're just really sleepy".
Another photo shows Kenan leaning over Georgia in her crib and the caption reads: "While you were sleeping…"
When the comedian revealed that he and his wife were expecting to Seth Meyers on his late night show, he also admitted to being terrified. He had even joked that he would be at the casino during the delivery. When all is said and done though, he looks nothing short of mesmerized by his beautiful baby girl.
Photos: Instagram