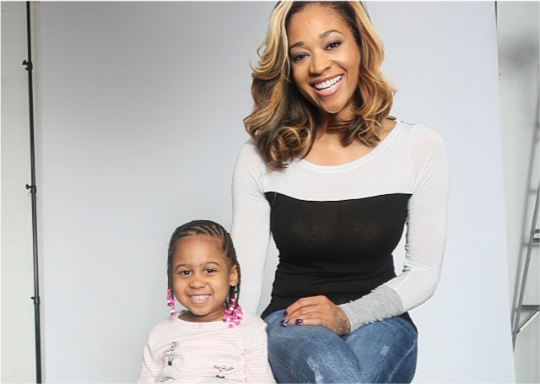 Mimi Faust and Eva sit tall as they pose for photographers at a photo shoot. The reality star and her daughter show much excitement as the camera captures them in all of their beauty. "Photo Shoot with my Nugget!! Much Thanks & Respect to @ahmadbarber & @soulstarmakeup," tweeted Faust after the sitting.
Eva got a special visit from mom last month while hitting the books at school on her birthday. "Went to visit my nugget at school on her B~Day," wrote Mimi next to a picture of herself with Eva. In the photo, Eva was wearing her school uniform and a pink birthday hat. How cute!

Little Eva is Mimi Faust's daughter with Stevie J. She is sometimes featured on 'Love and Hip Hop' alongside her mom and dad.
Check out more candids of Eva below!