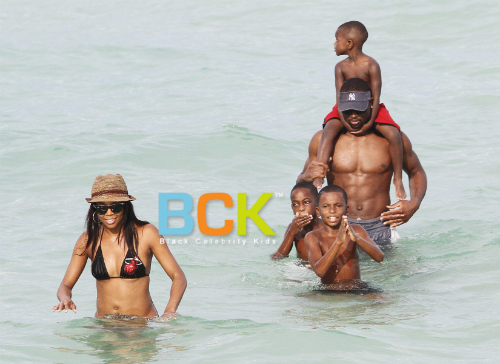 Guess who's talking about having a baby? Gabrielle Union. The actress recently spoke with Extra about her star-studded role in Being Miss Jane, and let her plans concerning motherhood come out.
"I always knew I was going to wait really long, and I followed the Halle Berry example, and I think in the next couple of years, if I'm lucky, I will make that a reality, hopefully," said Gabrielle. The actress went on to explain how her career, which has spanned nearly two decades, has caused her to wait on kids saying, "I knew I wasn't going to be the kind of parent I would want to be. I would be way too selfish and resent having to miss out on things. Now, I'm in a place where I'm happy and still wanting adventure, but I want part of that adventure to include a child."
Gabrielle Union and Dwyane Wade have been in courtship for several months. She, along with Wade's kids, gave much support during the Miami 'Heat' player's games.