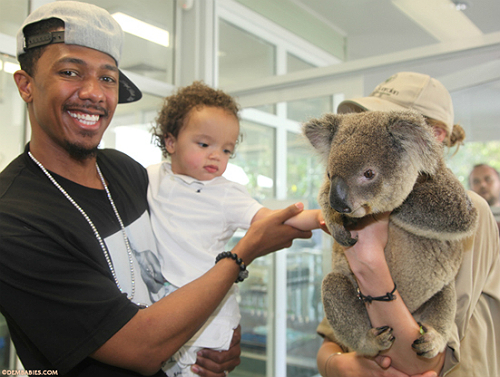 Nick Cannon and Mariah Carey are counting their blessings while raising twins Monroe and Moroccan to be upstanding citizens. The Nickelodeon actor recently told In Touch Weekly that his kids are quite the disciplined ones.
"My kids – it's a blessing – they're extremely disciplined," said Nick. "They try [misbehaving] with other people because everyone gives them so much attention, but when it comes to my wife and I, we only have to say something once. We ask them to have a seat, they sit down, cross their legs and put their hands in their lap. I've got the loudest voice in the house, so they've always responded to that ever since they were newborns. They hear my voice and they freeze."
Cannon couldn't help but gush about the joys of parenthood telling the media source, "You can definitely have a family of two people, but when you create humans together, it changes things. It's brought us even closer together. Being parents creates a whole different dynamic; you make different decisions. But it really solidifies what a family is all about."
Last year, Nick told Anderson Cooper that he changed the kids diapers more than his wife. "We all do it but for some reason, I get that duty a little bit more," said the star. "I'm not scared of it. I go in, I put the gloves on." Nick and Mariah welcomed their twins into the world on April 30, 2011. Monroe and Moroccan will celebrate their second birthdays this year.
Photos: Dembabies