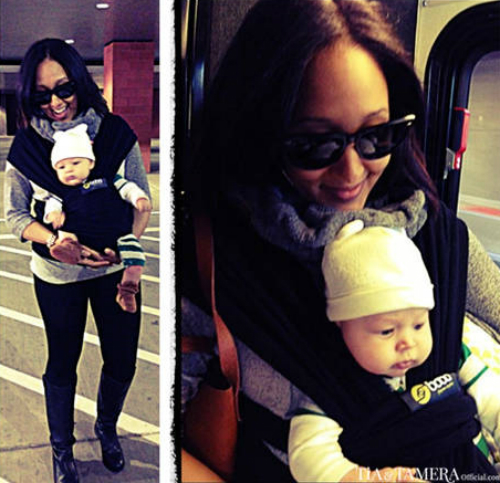 Tia and Tamera are proud of their heritage. The sister duo recently took to their blog to talk about their kids and pride in being of mixed race.
"We are incredibly proud of our heritage," wrote the sisters. "As new moms, we want Aden and Cree to grow up with the knowledge that race has nothing to do with who you love, what you can achieve or what you are capable of. We want our children to embrace both sides of their heritage – the good parts of history and the bad– and be proud of their background and the positive place where it was led."
Tia and Tamera went on to say, "We want them to dream, to love, to hope, to grow and to live with the knowledge that anyone can achieve whatever they put their minds to, no matter what their race.  We now live in a society where diversity is something to be embraced, not shunned – and that is every reason to celebrate."
Tia and husband Cory Hardrict welcomed baby Cree into the world on June 28, 2011. Tamera gave birth to baby Aden in November with husband Adam Housley by her side. Both sisters have been married for more than a year.