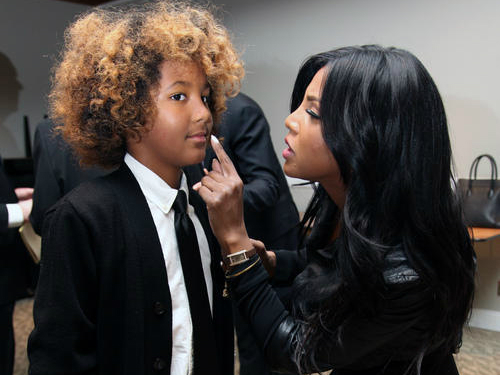 Toni Braxton isn't the only one making her film debut. The singer and songwriter's 9-year-old son is also starring in his first movie role.

Toni recently revealed that Diezel, who struggles with autism, will be carrying out a small role in Lifetime's upcoming film, Twist of Faith. "He was supposed to play my son initially but by the time we worked out the shooting schedule, school had started. Even though he's considered high functioning right now, he wasn't in the past, and that's why I thought him carrying the movie and trying to do the movie and tutoring would have been too much for him. He was a little disappointed at first, but I think in the end, he's happy about the turnout," explained Braxton.
Diezel will make a small debut in the film while mom will go all out as one of the leading actors in the movie. "I never had to carry anything before. It's a lot of work," said the celeb. "Singing is indigenous for me, but acting is not. I've had to work to prepare for it. Be nice to me, guys! This is my first real acting debut! There are a few boo-boos. … It's a lot more technical than I thought."
Braxton also has a son named Denim who is Diezel's elder by two years.