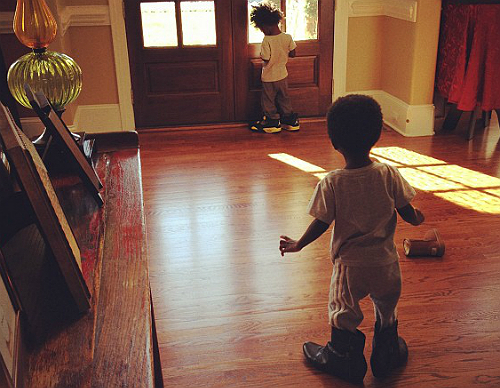 The Hamilton twins are walking in daddy's shoes while enjoying home sweet home. Aaron and Nolan walk and lounge around the house as dad, Anthony Hamilton, snaps pics of his handsome boys. "Walking in Daddy's shoes!!! I pray I never mislead them. Jesus guide my Steps. Amen," tweets Hamilton.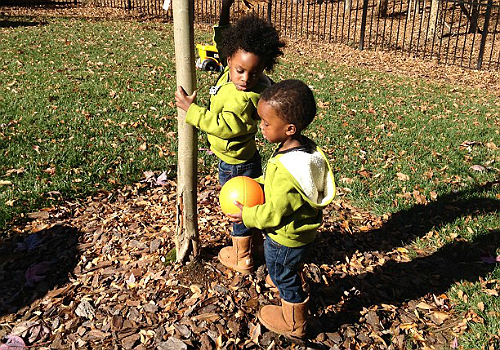 Anthony received two GRAMMY nominations for his Back to Love album which received little attention when it debuted in 2011. "My music didn't have much of a buzz, so I was amazed about what I heard," said Hamilton to the press. "It's great to know that my music is still being recognized. It shows that all the hard work is paying off. It proved that my music is good enough. It proved to the record labels that even though my last album didn't sell much, I'm still that same guy ."
Hamilton's wife Tarsha and newborn son Princeton were present when the singer  got wind of his nominations. The couple parents three children together, and Anthony has six kids in all.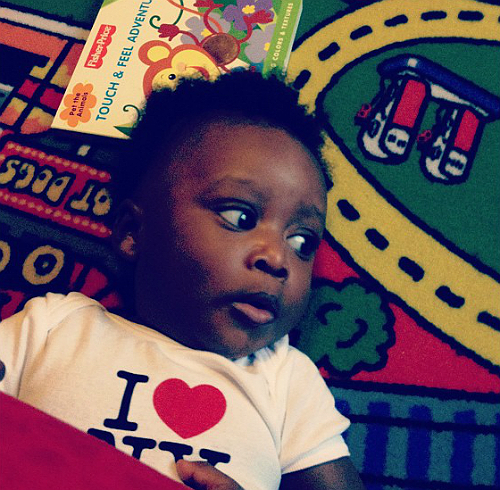 See more pictures of the twins below!