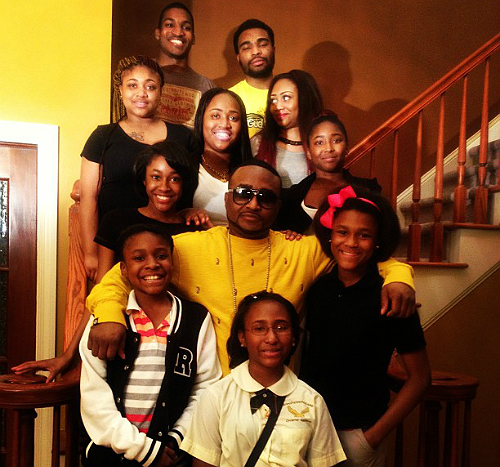 Shawty Lo and kids gather together for a family portrait. Shawty expresses pure pride in his blended family telling Twitter fans, "I might not have your typical traditional family but dis is my Family and it's all #Love❤ #familypower[sic]."
The rapper recently experienced a bit of disappointment when his reality show, 'All My Babies' Mamas,' was cancelled by the Oxygen network after much criticism. "As part of our development process, we have reviewed casting and decided not to move forward with the special. We will continue to develop compelling content that resonates with our young female viewers and drives the cultural conversation," said a network representative.
Shawty recently talked with MTV about the criticism that he receives as one who has eleven kids by ten different women. "You can hate all you want to, I didn't ask for it. It just happened. Now that it happened, I'm supposed to turn my back against it? If I wasn't taking care of my kids then you would really dog me out, but I'm taking care of my kids, providing for my family," said the rapper.
Shawty began his journey in the music industry several years ago.
Photos: Instagram