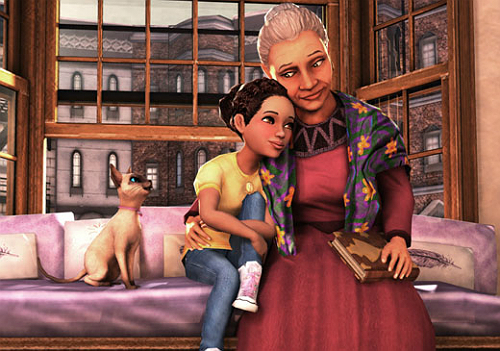 Alicia Keys gives kids a snippet of her life to enjoy with her new app called "The Journals of of Mama Mae and Lee Lee." The app is loosely based off Alicia's experiences as a little girl living in New York City and having her grandmother as confidant.
Alicia told various media outlets that she's excited about the app as it is very different from her extraordinary singing career. "It's a new adventure for me, and I'm really enjoying it. It does remind me of my world. The piano, the journal, music's such a big part of my life, the city, all of that," said the singer.
Keys was inspired to create the app after a few television and movie sessions with her 2-year-old son Egypt. "I was just getting introduced to kind of the TV shows and the DVDs and all the things you start kind of introducing your kids to, and I thought how cool it would be to be a part of something that really allows them to hear music from different places, different cultures, different sounds. That's what we're able to do with this," explained the star.
"The Journals of Mama Mae and Lee Lee" is available for download on Apple and Android devices for $3.99.