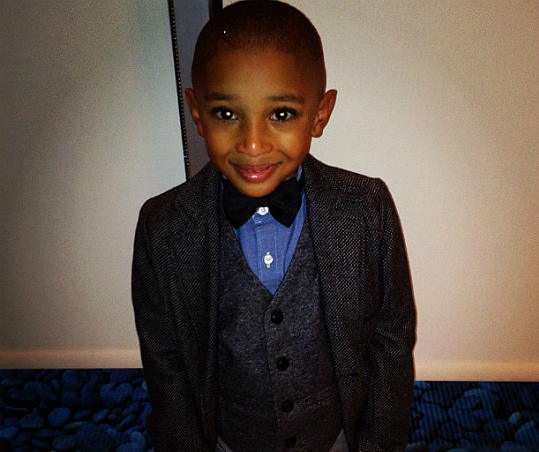 Kasseem Dean Jr is a mini do-gooder! According to his dad Swizz Beatz, the five-year-old donated 5K at the 4th annual Bronx Charter School For The Arts Art Auction Fundraiser on May 2, 2012 in New York City.
"Much love to my Lil guy for his 5k donation tonight at Bronx Arts event. Its amazing to give back to schools," Swizz tweeted.  He later added of his son, "I must show him the importance of giving back#blessings"
The event helped raise money for the charter school's after-school programs, which provide educational and artistic activities for students.
PHOTOS: See even more pictures from this event
Website:www.bronxarts.net
Photos: Twitter/Rossa Cole