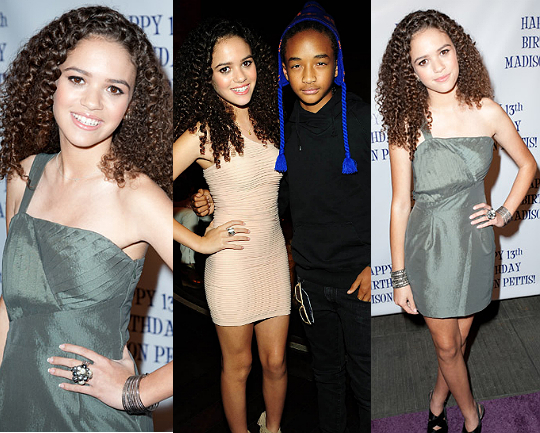 Actress Madison Pettis celebrated her 13th birthday at Eden club on July 31, 2011 in Hollywood, California with several celebrity kids, including Jaden Smith(pictured above),13, Justin Martin,17, Roshon Fegan(actor),19, Alex Christian Jones,14, and China McClain,12.
Madison is best known for playing Sophie Martinez "America's Angel" on Disney Channel's Cory in the House and Peyton Kelly in The Game Plan.

Check out lots of pictures featuring actors Jaden Smith, Justin Martin, China McClain and more in the gallery below!
Photos: Wireimage/Eyeprime.net