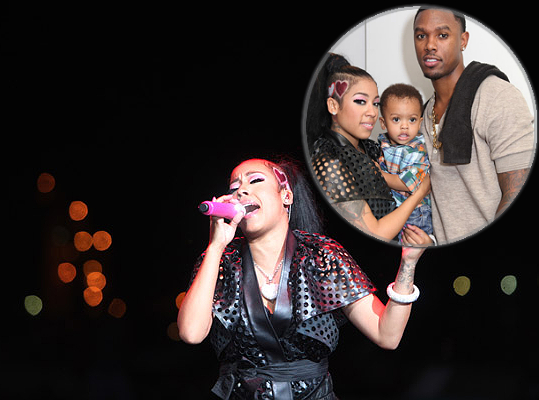 Singer Keyshia Cole brought her 17-month-old son Daniel Jr.(DJ) and husband Daniel "Boobie" Gibson on stage during her performance at Chene Park Amphitheater on July 29, 2011 in Detroit, Michigan.
HotHipHopDetroit reports, "Keyshia dedicated a song to son Daniel Jr. who joined her and [husband Boobie] on stage where he seemed very shy at first. A few moments later, Daniel Jr. warmed up and danced along to Keyshia's ballad."
Watch the video below and check out candids of DJ in the gallery below!
Source:HipHopDetroit.com