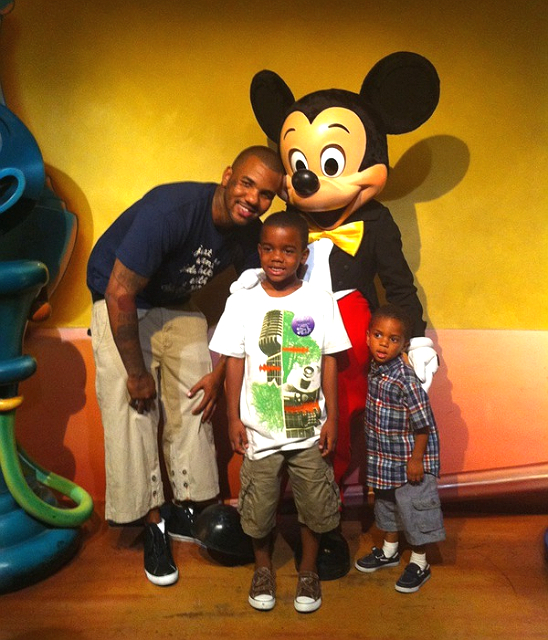 While on the Lopez Tonight show this week, rapper The Game revealed that his older son Harlem has no idea that he is a famous rapper.
The Game explains,  "My oldest son Harlem's about to be eight, and so he's at school and he comes home and he's like, 'Dad, are you The Game?' and I'm like 'Uh, yeah.' He's like, 'You're a singer?' And I'm like, 'Yeah, sort of.' He's like, 'Like the Jonas Brothers?' I'm like, 'Yeah, sort of.'"
The Game's younger son King Justice, however,  seems to be aware of his father's celebrity. "But my youngest son, Justice, he's got it all figured out. He's like a mini-me," The Game continues.
Though he may be The Game's mini-me, King Justice is not quite a hip-hop fan. "He's a big Justin Bieber fan. What kid isn't? But we call him Justice Bieber."
VIDEO: Check out Justice Bieber now!
Game's new album R.E.D. will be in stores on August 23rd.