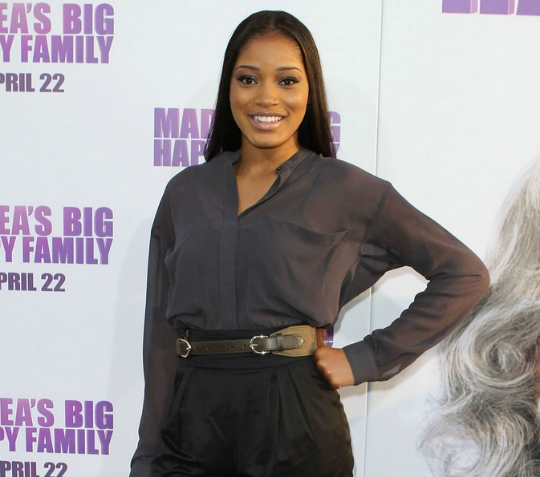 Singer/actress Keke Palmer has added a new title to her resume: producer. The 17-year-old star is set to produce musical film "Ragz" in the coming months. She writes via her official website:
I am so excited to announce my next Big project it's a movie called Rags or Ragz, not sure how the spelling will end up, but that does not matter because the script is fun and full of great music !

The idea came from Nick Cannon , he called my parents and said he had this cool script that he had been working on and he wanted me to read it, I was like cool, so we met he gave me the script and the rest is history! I loved the project so much that I wanted to be a producer on it as well , I even got to make suggestions on the script which influenced the music, and speaking of the music, we were so fortunate to have been able to steal Rodney Jerkins, and his amazing writing team, away from American Idol long enough to write all of the fabulous music! (Source)
Keke, who will also be starring in the flick, will start filming next month.