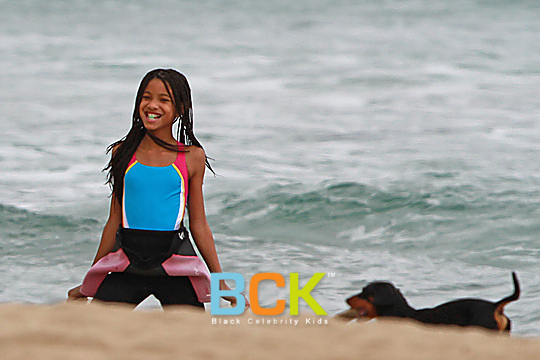 Willow Smith,10, was all smiles as she whipped her hair to and fro while spending some quality time with her family in Oahu, Hawaii, this week.
The pint-size star has been invited by the first family to sing at the 133rd Annual White House Easter Egg Roll in front of the 30,000 invited guests this coming Monday(April 25th).
Among those attending the Easter Egg Roll are Mindless Behavior, John Lithgow, Sesame Street, and Little Beatto, to name a few.
More Pictures below!
Photos:Splashnews