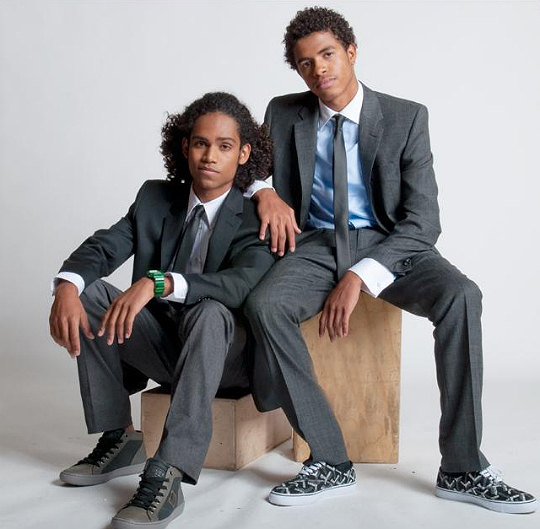 Actor/director Mario Van Peebles' teenage sons Makaylo(L) and Mandela(R) a.k.a the MVP Boyz are featured in their dad's upcoming movie "We The Party".  In addition to starring in the film, the brothers have also released song "She's a Vegan", which appears on the movie soundtrack.
VIDEO: Click here to check out "She's a Vegan" and other videos from the MVP BOYZ
Says director Peebles, "We The Party is a cutting edge hip-hop infused dramedy about the first generation of high schoolers to come of age during the Obama years. The film features some of the latest teenage bands and dance crews."
The film, which comes out this summer, also features young acts like Simone Battle, Quincy Brown, The New Boyz, The Rej3ctz, and more.

Check out pictures of the rest of the cast below!
Photos:JahariRenée/Matt Fuller