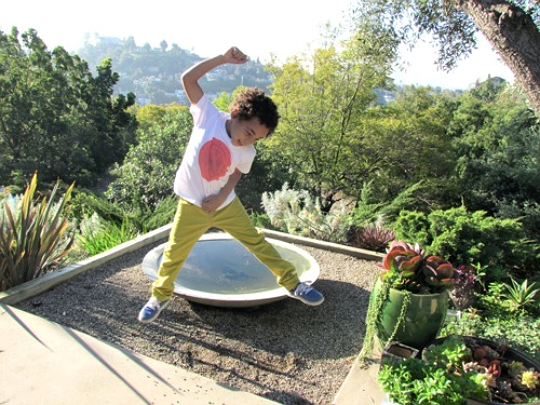 Daniel Julez Smith wears his "Julez For Japan" watercolor-designed t-shirt proudly.  The six-year-old was inspired to create the tees after watching video footage of the recent tragic earthquake and Tsunami in Japan.
"Using a scan of his watercolor interpretation of the Japanese flag, (he did this ALL on his own:) generous shirt donations from American Apparel, and a sleek logo designed by Clark Butterfield, we created the "Julez for Japan" shirt," reveals Julez' mom Solange Knowles.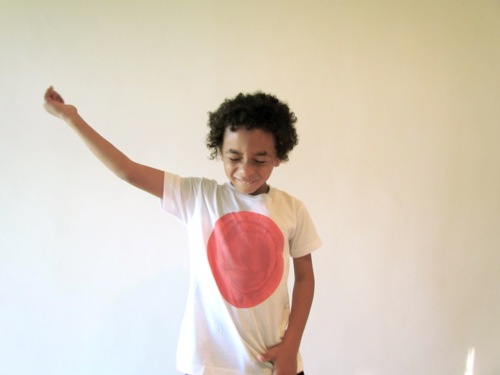 The organic kids tees, which are sold for $20, are unisex and come in sizes 2-12.
All Proceeds will go to Peace Winds Japan.
Click here  to purchase your t-shirt now!Check out one more picture of Julez below.
Photos: JulezForJapan