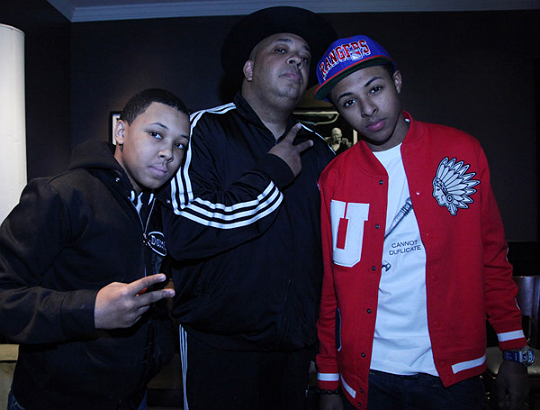 Diggy Simmons(R), who celebrated his 16th birthday this week, performed for the official XXL 2011 Freshman Live Concert at B.B. King Blues Club & Grill on March 22, 2011 in New York City.  During the show, Diggy brought out a special guest.  Guess who?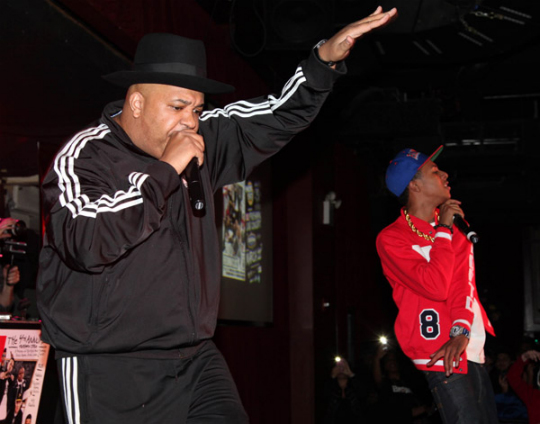 His dad, the legendary Rev Run Simmons, of course!
VIDEO: Watch Diggy and his dad perform on stage together!
Diggy's brother Russell "Russy" Simmons was on hand and so was Justin Combs, the son of music mogul Sean "Diddy" Combs.