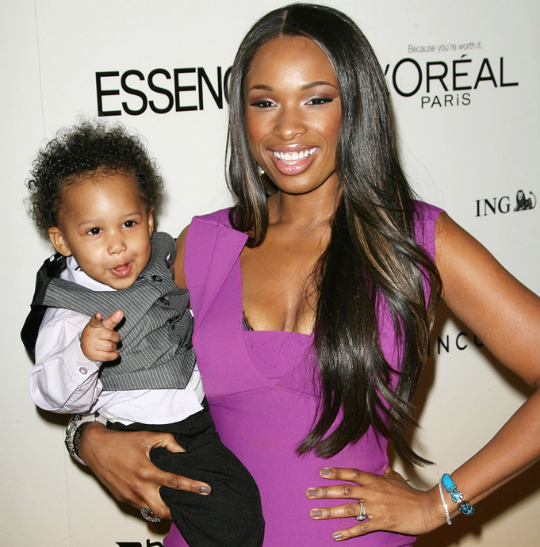 Jennifer Hudson may just have a musical genius on her hands. The singer recently sat down with MTV News and revealed that her soon-to-be two year old son David Otunga Jr. is "very musical".
"He just loves music overall, and he's into it," she said to MTV News this week. "I feel like I have  a little Michael Jackson. He'd be in the backseat of the car, [moving] his little shoulder to anything that comes on the radio, and then I turn around like, 'What are you doing?'
And he laughs like, 'Ha! What, you didn't think I had that move?' "
Hudson also shared that her son recognizes her voice when he hears her on radio or tv.  "He knows mommy's voice," Hudson shared. "If my commercial is on, he'll walk out the room, 'That's my momma!' "
So will there be another David Otunga Jr very soon?  "We'll see … He's not even 2 yet," she said.