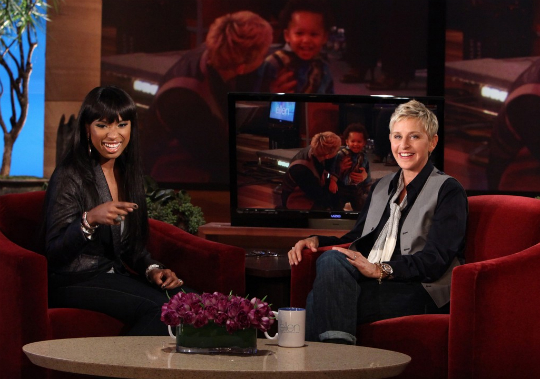 Singer Jennifer Hudson stopped by the Ellen Degeneres show yesterday to talk about her dramatic weight loss and her son David Otunga Jr, 18 months.
Jennifer said of her son David Jr., "He keeps me smiling; he keeps me happy. Every morning, we have a dance-off, and he's standing in the bathroom and I'm in the bedroom and I do a move and I say, 'Ok, now you do it!' and he gives it back to me. So he's full of life and energy and it's just amazing. Such a blessing."
Watch the energetic tot with Ellen DeGeneres in the video below!

Click here to see the entire video