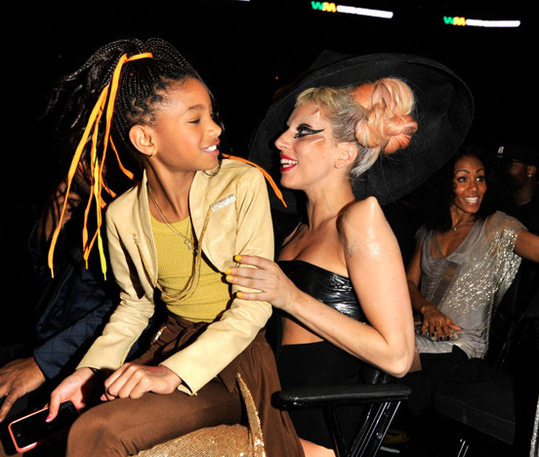 *BCK Caption: What's that on your face, Lady Gaga?*
Willow Smith,10,went gaga for musician Lady Gaga at the 53rd Annual GRAMMY Awards held on February 13, 2011 in Los Angeles, California.
"[Somebody] I would really want to work with on a song would be Lady Gaga," Willow told DJ Envy during a visit to his Power 105.1 radio show last year. "She is amazing! She's just so amazing, she's a free person. She's a free girl, baby."
Who knows? Maybe Lady Gaga will agree to a collaboration?  What do you think?
Check out more pictures of  Willow, Jaden Smith,12, and other celebrities.