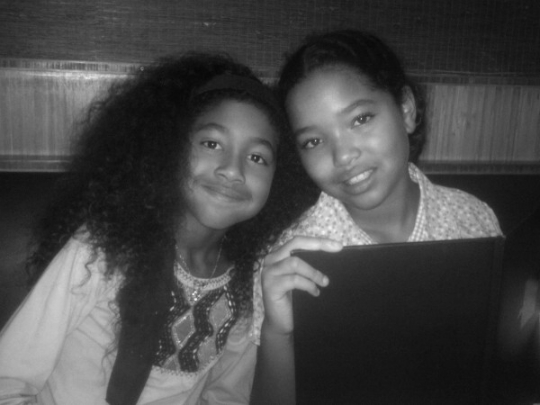 Russell Simmons hopes that his daughters Ming,11, and Aoki,8, grow up to use their celebrity status to give back to the less fortunate.
The mogul tells Mediabistro, "I tell them that their job as they become more famous is to use their celebrity to help others, use their good benefit if it's money to benefit others. And that that's gonna make them happy, and that any hoarding, holding onto anything will result in sadness and they believe me, I think. So, that's a constant discussion."
Russell adds that the girls are in good hands when they are with their mother, Life in Th Fab Lane star Kimora Lee Simmons.
"But I think that Kimora is such a good mother and such a good disciplinarian – I know; I was disciplined for many years, kept in order. So, I know she's good at that… I was under a good thumb and the kids are under the thumb now. So I know they ain't doing nothing wrong, 'cause I could NEVER do nothing wrong."
Photos: Twitter(Photo above was desaturated)