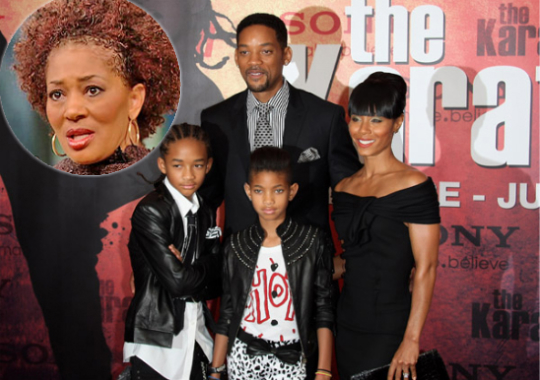 How young is too young for fame?  Author Terry McMillian believes that tween stars Willow,10, and Jaden Smith,12, are just too young for fame.  The author goes as far as questioning the parenting skills of actors Will Smith and Jada Pinkett-Smith.  She writes on her twitter page:
The Smith children already act like child stars. There's an arrogance in their demeanor and behavior. I find it incredibly sad. It feels like the Smith children are being pimped and exploited. Or, they're already hungry for fame. What about 4th grade?

A lot of A-list movie stars shielded their children from the Hollywood-world until they were old enough to decide. Look at those who didn't. Look at Lindsay. Phoenix. To name but a few. They miss out on childhood. It's more important than fame.

These kids don't already know what they "love". Total [BS]. They're not prodigies. They think Hollywood is real.

Why don't they do a remake of The Little Rascals and call it a day? Or, come up with an original film with some ethnic pride. Come on.

Okay. I've said enough about the Smith children. I'm not debating about them. It's just my opinion. People can justify anything, though.
What do you think? Does Terry have a point? But if there were no child stars, then where would the world be without child stars(e.g, Michael Jackson, Raven Symone, Keke Palmer etc….?).