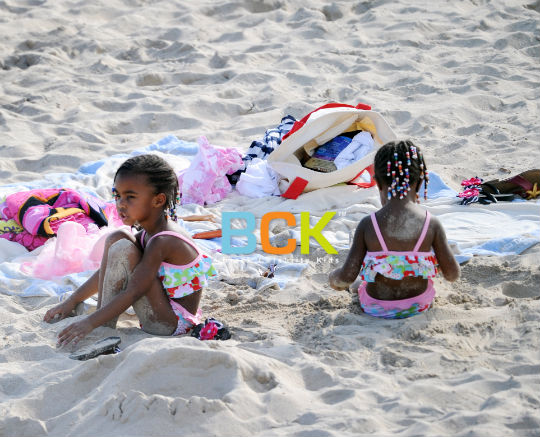 Twins D'lila Star and Jessie James Combs,4, were spotted having fun on a beach in St. Bart's yesterday. The twins spent most of the day with their nanny, and were later picked up by their dad  Sean "Diddy" Combs:
According to sources, "The nanny took Diddy's twins D'Lila Star and Jessie James and brother Christian Combs to Grande Saline Beach for a day in the sun. Christian was having fun chatting with the young bikini girls on the beach while the nanny played with the twins in the sand. P Diddy came [later] to pick up his kids on a small dingy boat and was excited to see his children. They all got on the small boat and headed out to their luxurious yacht."
Combs and his family-D'Lila Star and Jessie James, 4, Christian Combs, 12, son Justin,16, and Quincy, 19-have been vacationing in St. Barts.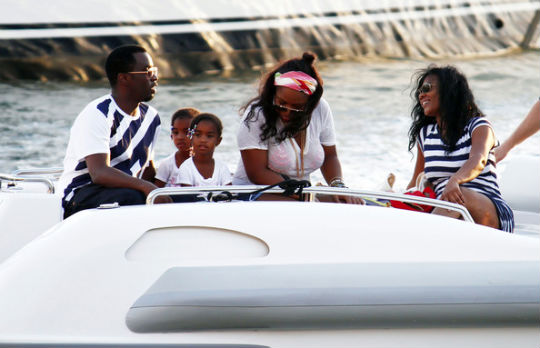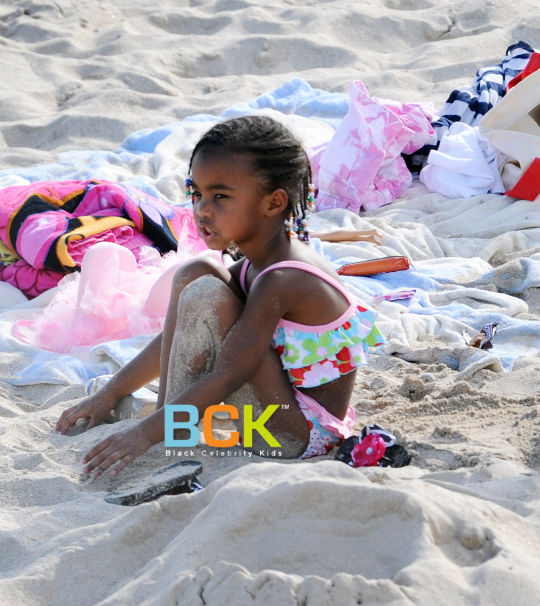 Which twin is this? Can you tell?