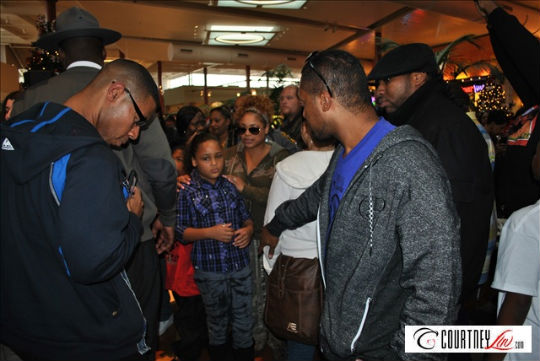 Singer Tionne " T-Boz" Watkins of group TLC and her daughter Chase Rolison,10,(dad is rapper Mack 10) were spotted at the 5th Annual Celebrity Gift Wrap Fundraiser for the Lisa Lopes Foundation over the weekend.
The Lisa Lopes Foundation, Inc. (LLF) "is dedicated to providing youth from low income communities and diverse cultural backgrounds with innovative programs, and resources to increase motivation and strengthen their desire to succeed in school and beyond."  You can visit the website at LisaLopesFoundation.org.
More pictures of T-Boz and daughter are below!
Photos:CourtneyLuv.com