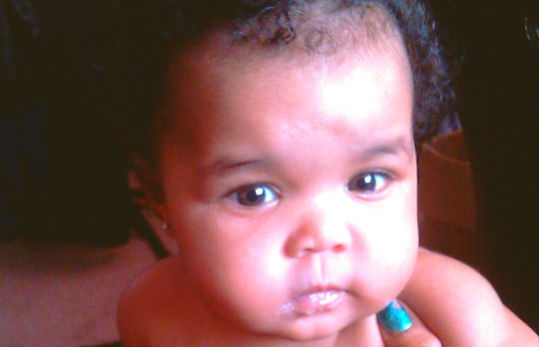 Hint: Her dad is still part of an R&B group formed by music mogul Sean "Diddy" Combs. Guess that celebrity kid!
It's singer Willie Taylor's (from Day 26) daughter Layla Marie, who was born in July of this year. Willie and his wife Niyana also have a son named Kavion.
Photos:"Desaturated" by Blackcelebkids.com for clarity.
BCK says: Willie has confirmed that he is still part of the group!