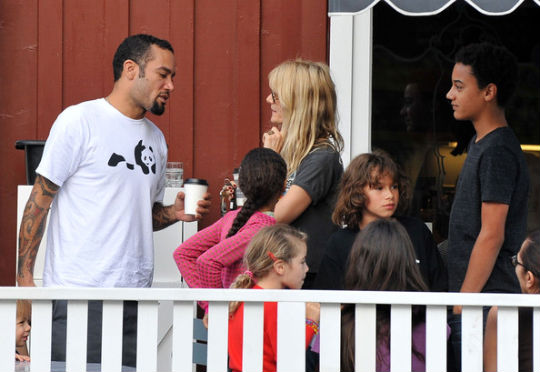 Musician Ben Harper and actress Laura Dern took their kids Charles Joseph(black shirt), Harris(pink sweater), Ellery(black "Chocolate" shirt), 9, daughter Jaya(red), 5 1/2, out for brunch and dessert with some friends in Brentwood, Calif. on Sunday (November 14.)
Last month, Harper filed for divorce from Laura , citing irreconcilable differences. The former couple appear to have put their differences aside for the kids' sake.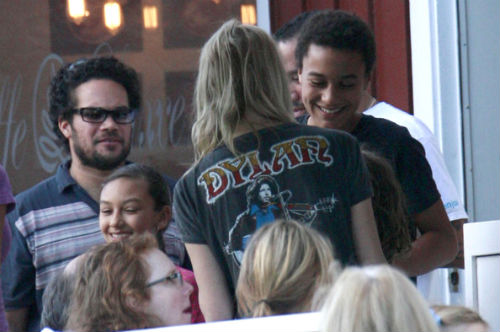 Charles and Harris are Ben's kids from his previous marriage.
Photos:Flynet