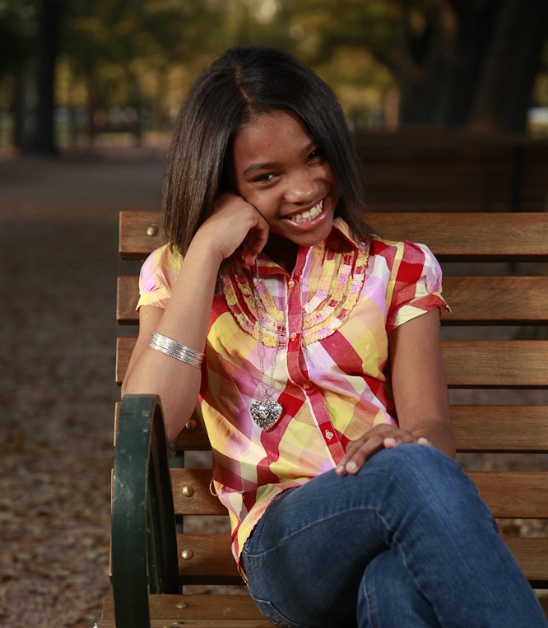 Aspiring singer Perri Marie Jones,12, the daughter of singer Oran "Juice" Jones, is working diligently toward her goal of becoming a famous singer. Perri is currently working on her debut album and in November, she will be appearing on mogul Russell Simmons' new reality show:
"I am so excited to say that I will be on the, " [Running] Russell Simmons" in Nov. It is an honor and I am so blessed to be a part of that so I definitely want to thank Mr. Russell Simmons. I also want to thank my father for inspiring me to sing, and I can't forget to thank Agape Management for believing in me."
And Perri has a few wise words for her peers.
"For all of you young people that are reading this, I want you to know that ANYTHING is possible. All you need to do is make a goal, & go for it. Never let anyone tell you that you can't or stop you from doing what you love."