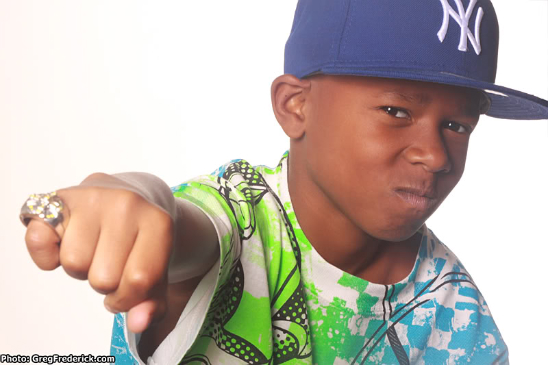 11 year old Durvel Wilson Jr. a.k.a Young Vishis from York, PA has one promise: that "everyone of all ages will be able to listen to this CD and play it anywhere."  Here is a mini biography about Young Vishis:
For Young Vishis it started when he said "Mom, Dad I am going to do a show in the living room and I am going to have a big turn out." Young Vishis hand wrote flyers and passed them out to all his mom's friends, family and clients. His mother, Marisa Shockley-Wilson said, "I just came downstairs and my living room was full with people". He performed an hour long show and included his dancers to fill time."
When watching him on stage you have to marvel at how comfortable he looks up there. He plays to the audience and just has fun. He dances, freestyles, and involves the audience with no coaching at all. When he entered his first talent show, it was obvious that he was way past that stage. His current goal is [to perform] at car shows, events centers and charity events. He is also working on a Christmas Boys & Girls club tour on the East Coast. Young Vishis has started his acting career landing a role as a celebrity interviewer for "The VIP Section" and is currently shooting for an independent film called "No Regret" directed by Blind Vision Films.
Bio provided by StricklyForThePromo.
Check out Young Vishi's song Do It (Bring It Home) featuring E.Z. Lyrical Skitzo.