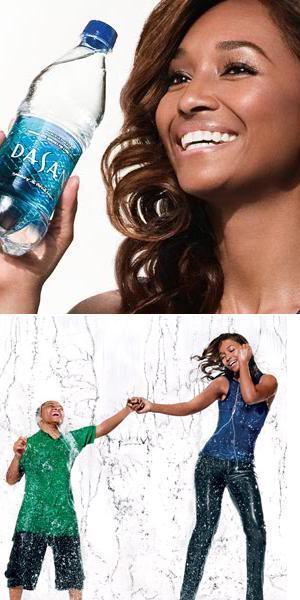 Want to get healthy? Drink "good old fashioned water," says celebrity mom Rozonda "Chilli" Thomas. The fit mom tells us how she has managed to stay trim all these years:
"That's right, flushing your system out with water is a great way to get your body on the right track. I suggest doing a 48 hour detox. Just drink your water all day during that 48 hour time period to flush all the impurities out of your system. During that time you are going to immediately feel the difference and trust me you'll see the results. I can't stress how important water is.
If you haven't been working out in awhile you shouldn't be intimidated to start. For me basic things are key. Push-ups and jumping jacks are a good place to start. Set a goal to do 50 a day. I would suggest three sets of jumping jacks 50 the first time, 40 the second set and 30 for the 3rd set.
For push-ups you should just do three sets until you can't do anymore and repeat the same with sit-ups. A lot of times with exercises like that if you set a number and you don't reach it you feel like you failed and that's why I suggest just doing as many as you can until you can't do anymore."