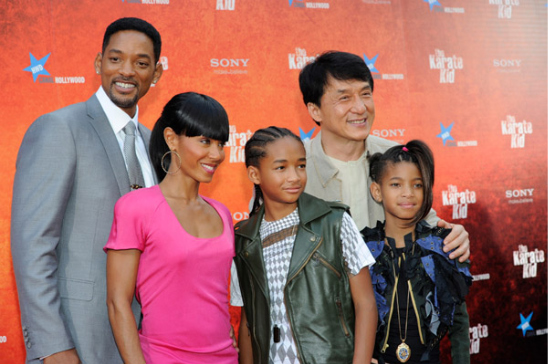 July 21, 2010: The Smith family-Will, Jada Pinkett Smith, Jaden, Willow- along with Jackie Chan attend 'The Karate Kid' premiere in Madrid, Spain.
The Karate Kid has been a huge success world-wide. Will Smith recently joked that his son will become a bigger star than him.
"The Karate Kid three day box office was 56 million in the United States which was bigger than any of my movies other than Hancock and I Am Legend, so for me I'm wondering if he even still needs to live at our house, Will Said.
He added: "People started calling me the Karate Kid's dad, I was like alright, Men In Black 3 is out immediately!"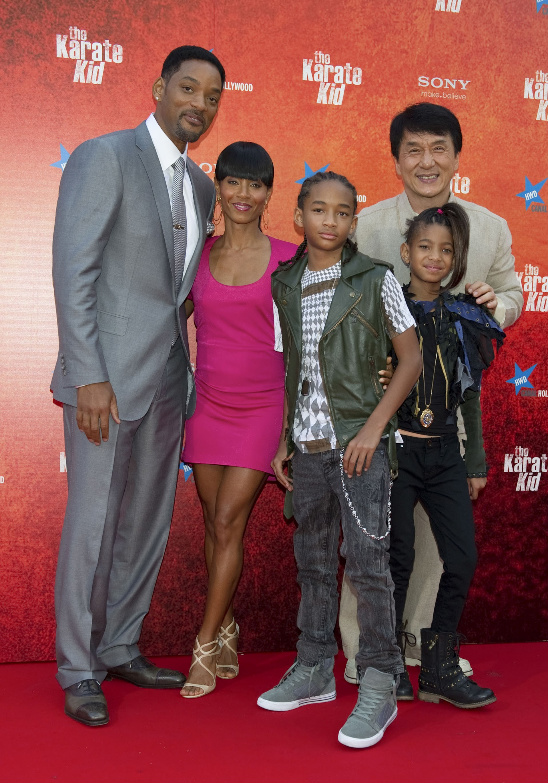 Photos:Bauergriffin/Wireimage