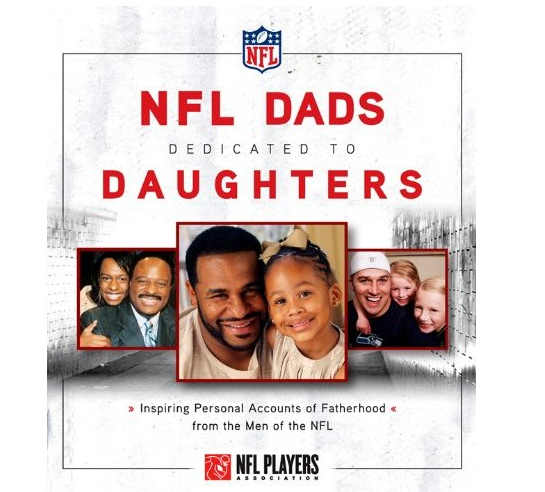 What does it mean to be a NFL dad of a daughter?  In the book "NFL Dads Dedicated to Daughters', more than 70 current and former NFL players share their thoughts about what it means to be the father of a daughter:
" Men like Donovan McNabb, James Brown, Matt Hasselbeck, Tony Dungy, Jeff Saturday, and many others, volunteered to share their thoughts and opinions on what it means to be a real man in today's society while engaging in thoughtful discussions on the role men play in preventing domestic violence. In so doing they have helped redefine our culture's definition of manhood and shown what it means to be a caring husband, father, and friend. Much like the players, the NFL Player's Association and the National Football League hope that those who read the genuine expressions of these influential men will be encouraged to find their own voice, stand up and speak out on this important issue (Source) ."
Product Highlight(s): Educational
Price: $16.47
Buy: Amazon.com


Former Pittsburgh Steelers running back Jerome Bettis is one of a few NFL dads who is sharing his thoughts about fatherhood.